We finally put to use the bricks our neighbor gave us ... for free ... and made a lovely brick walkway out front. I did a little research online before starting, then we jumped on in. Here's how it went.
Continue laying bricks until your new walkway is filled.
Over the next couple weeks, I swept more sand into the cracks every few days. The hot summer sun has baked the sand into a nice hard seal around the bricks.
TaDa!!! New brick walkway!
Just for fun I decided to make a raised bed at the end of the walk. It seemed like there needed to be a destination at the end, ya know?
I stacked two layers of these funny-shaped bricks and filled it with potting soil and dirt that was dug out to make way for the brick path.
And now, here are entirely too many pictures of my new brick walkway.
I am totally infatuated!
To me, it looks like the brick walk has been in front of the house since it was first built in 1890!
I hope you find these instructions helpful if you're thinking about installing a brick walkway in your yard. The entire process took several hours of work for three days with my husband, son, and myself doing the labor.
Happy Independence Day!
Psalm 119:45 NIV
Linking to these sites: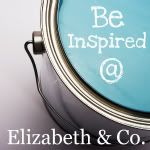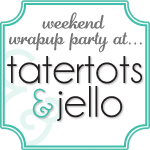 Yellow Bliss Road